LOCAL ART & ARTISAN GOODS hanging on the LOT 323 Clothesline… just waiting for you to take them home!
Join us Friday, July 21st from 6pm to 9:30pm!
Below are just a few of the artists you'll see this year:
.
.
Michael Macolino
Michael Macolino creates one of a kind bowls from a wide variety of wood species obtained from felled trees, lumber yards, and even up cycled furniture. He reveals the individual beauty of each piece of wood as it's turned. Make sure to check him out!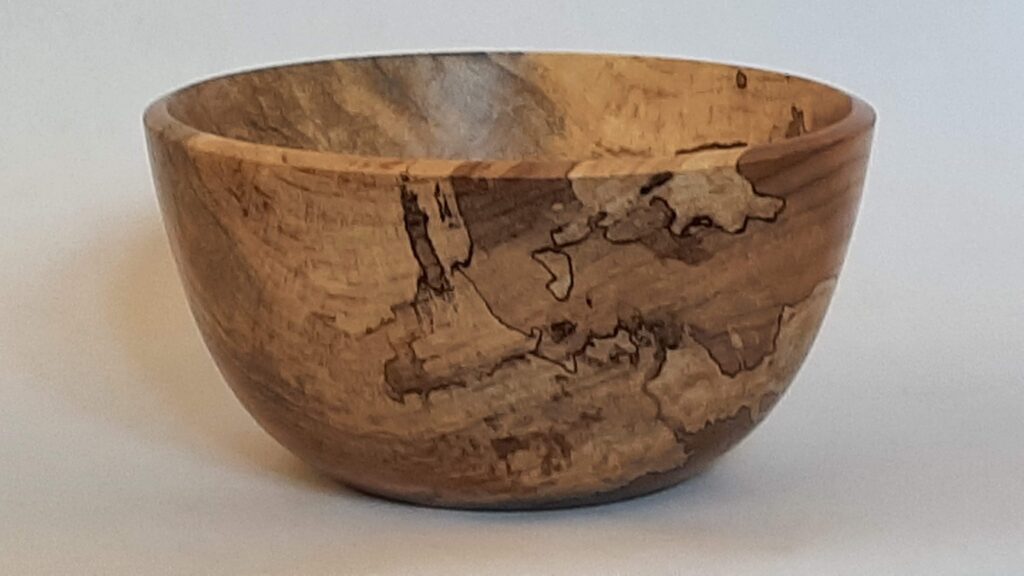 .
.
Lisa Evanoff
This is Lisa's second time back at the Clothesline Art Sale, showcasing her paintings, candles, stickers and trinkets. She is an avid crafter and is always finding new mediums to work in! You can find her work on Instagram @artsyabsurdity and on her website here.
.
.
Hillary's Handmade
If you want unique, conversation starting artwork, look no further! At Hillary's Handmade, you'll find creations such as colorful acrylic pour work, record album notebooks, dust tape roses, upcycled jewelry, and so much more. Hillary's creations are fueled by color, shaped by imagination, and will add light and vibrance to your life! See more at https://www.hillaryshandmade.com
.
.
Olivia Musselman
Olivia Musselman is a Philly-based artist studying Printmaking at Tyler School of Art and Architecture. Her work explores the intersection of memory, identity, and kinship through monotype, etching, and lithography. She has exhibited in Rome, Philadelphia, and New Jersey. You can find her work on her instagram @omusselman and her website, oliviamusselman.com.
.
.
Carole Henell
Art has always been an integral element of Carole's life. In 2016 she renewed her passion for watercolor and has been painting ever since. She finds inspiration from her garden, nature and her extensive travel. This season she's found great joy in watching bumblebees and has captured them in the awesome prints and postcards that she'll share with us at our Clothesline Art Sale. Stock up! Find her at https://linktr.ee/carolehenellart.
.
.
Sofran McBride
Sofran McBride is a glass mosaic artist whose work is on display at the Music Garden opposite Gather in Woodbury and adorning the former synagogue at 57 W Center Street. She'll offer smaller pieces and info about her up-coming workshop to create your own house numbers at the Clothesline Art Sale! Sign up to create your own dazzling art or take home a glass mosaic treasure! https://valthor.wixsite.com/sofranmcbride
.
.
Doris Nogueria-Rodgers
Doris Nogueira-Rogers has never lost her passion for the exuberant nature of her native Brazil. Her multi media compositions feature a spectrum of rich colors and shapes that the artist skillfully reconfigures. Don't miss the chance to take home one of her vibrant prints! http://dorisrogers.com/
.
.
Alexis Flack
Nature artist Alexis Flack's curiosity about the natural world leads her into forests and gardens, onto beaches, and across meadows looking for plants and animals. She creates art that honors nature by printing cross sections of fallen trees, leaves, flowers, and other encountered inspirations. Come to the Clothesline Art Sale at Lot 323 on June 16 and bring home your own slice of the world through her unique eye!!! https://wildgrown.art/
.
.
Iris Richardson
Iris Richardson is a multidisciplinary artist from Hückelhoven, NRW Germany, who currently teaches art at Rowan University. Known for her macro photography, painting, and sculpture, Iris is drawn to intricate detail and hidden beauty of the natural world. From the delicate petals of a flower to the patterns of a butterfly's wing, her work invites the viewer to see the world anew. Expand your world with one of her works at the Clothesline Art Sale! https://www2.irisrichardson.com/
.
.
Carlos Luna
Carlos Luna is a Graphic Designer and screen printer. During his free time, he relaxes by coming up with new designs and illustrations and getting them ready for print on paper and apparel. You can wear home one of his awesome tees or buy a cool print for your home at the Clothesline Art Sale! https://www.carlos-luna.com/
Makayla Pogue
Makayla Pogue learned letterpress, relief woodblock printing, and etching in college, but after graduating she discovered that silk screen is her medium of choice. She currently designs and creates an array of silk-screened baby and parent items that are available on her website, https://littlefiercepress.com, but you can find them at the Lot 323 Clothesline Art Sale on June 16th. Stop by and find the perfect gift for the new parents in your life!
Linda Shusterman & Alan Willoughby
Linda Shusterman and Alan Willoughby bring decades of craft, an appreciation of history, and a refined aesthetic to their exquisite ceramic pieces. Spiral carvings in Mayan ruins and other timeless symbols are reimagined in their hands. Don't miss the chance to own one!
Joy Keldsen
Joy Keldsen creates bold abstract expressions and landscapes on vibrant colors. They will enliven any wall! See more of her work on Etsy at Joyfulshoppe.
Michael Bonitatibus
Michael Bonitatibus creates uniquely beautiful, atmospheric lights from natural materials. You can find his work at Lightsliver.com, but we are lucky to be able to see them in person this Friday in his dark tent at the Clothesline Art Sale. You don't want to miss an opportunity to bring one home!
Alison Walsh
Alison Walsh is a Character artist and Illustrator based in New Jersey. She lets her love of Nature mix with her interest in fantasy to create windows into imaginary worlds. Her art is majorly digital but she is also skilled in traditional drawing, printmaking, and paper crafts. It is important to this artist that we all let whimsy in when darkness lingers. You can find more of her work on Instagram @Meelane_art
Jennifer Russell
Jennifer Russell, AKA, Jenn's a Little Loopy, describes herself as Martha without a staff or estates to manage. We were blown away by her cool and witty collage and mixed media pieces. Your wall needs one! You can find her at www.jensalittleloopy.com
Veronica DeWitt-Givens
Veronica DeWitt-Givens has been making eccentric fashion under the label Blooms in the Night for over a decade and has appeared at many fashion events. In her words, her pieces range from adorkable to Gothic goddess. She can be found on all social media under @bloomsinthenight and @bloomsinthenightdesigns or come to the Clothesline Art Sale at Lot 323 and treat yourself to fashion fun!
Lori Raggio
Lori Raggio is a lifelong visual artist and educator who experiments with oil, acrylics and recently wood. Her body of work deals with women icons, self-worth and the unattainable, combining literary figures and modern-day people. You can find her on Etsy and Facebook as boardandeasel and loriraggio on Instagram!
Adam Nicely
Adam Nicely has been creating art for 25+ years, working primarily on wood and canvas using familiar materials like old magazines, wax, broken cigar boxes, crayons, torn canvas, ripped notebook pages, duct tape, and plastic flowers. He finds inspiration in old photos, children's stories, word games, working instinctively, and Anselm Kiefer. As Adam puts it, " I don't like a blank canvas, so I get a smear of dirt or rip the canvas as soon as possible. That chaos creates the rules for the rest of the piece."
Casey Jewell
Casey Jewell is a multifaceted artist who incorporates newsprint and anything she can get her hands on in her mixed media pieces. She has bold created and contributed to murals in and around the Philadelphia area. Follow her on Instagram at @justjewellc and see her in person at Lot 323's aLot of Art!