WHERE IT BEGAN
The FAF Coalition was born out of a successful 2-year event named 'The FAF', which was held in 2012 & 2013. It was an amazing CELEBRATION OF THE ARTS including: a weekend of over 300 Artists, Artisans & Craftsmen featuring Five Stages of Free Music, Acoustic Music Lounge, Performing Arts, Fine ARTS Gallery, Gourmet Foods, Interactive Fun for Kids and Adults, Wine & Cheese Experience, Craft Beer Tasting, Art Battles, Chili Cook-off, Cake Wars & other Creative Activities. The festival grew to host over 30,000 guests over 2 years.
In 2014 The FAF Coalition was created to support the inertia created by 'The FAF' event. It was agreed that a Creative Placemaking strategy would be the perfect structure for the new organization.
WHAT WE STRIVE FOR
MISSION
The FAF Coalition champions initiatives rich in arts, culture, and sustainable design as a catalyst for community development and economic revitalization. It executes those initiatives by creating engaging places and innovative experiences that transform the lives of the community.
CURRENTLY
The FAF Coalition supports and executes a variety of community programs
LOT 323- a unique community pop-up park continuously running summer programs since 2016. Learn More
Woodbury Heart and Soul- part of the Transform South Jersey initiative, our team will lead Woodbury through the established Community Heart & Soul model. Learn More
Rock The Woo- a festival of live arts, artisan vendors and food
GATHER- a semi-permanent community center. Learn More
Born Learning Trail- installation of directional signs and templates serving as an interactive experience for parents and young children (located in Wing-Dickerson Park)
Many permanent and semi-permanent public art commissions and installations throughout the greater Woodbury, NJ area.
WE BELIEVE…
that creative placemaking will guarantee an enriched standard of living for the entire community

we are not the "Window Dressing" but, the engine 

that we strategically shape the PHYSICAL and SOCIAL character of our city, in partnership with public, private, non-profit, religious, and community leaders

we believe in having FAF'in FUN
CREATIVE PLACEMAKING
/krēˈādiv/ /plāsˈmākiNG/
verb
When artists, arts organizations, and community development practitioners integrate arts and culture into community revitalization work—placing arts at the table with land-use, transportation, economic development, education, housing, infrastructure, and public safety strategies. This enhances quality of life and opportunity for residents, increases creative activity, and creates a distinct sense of place.

Strengthening the connection between people and the places they share, placemaking refers to a collaborative process by which we can shape our public realm in order to maximize shared value.
Volunteer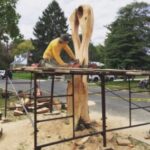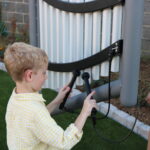 LEARN MORE ABOUT CREATIVE PLACEMAKING